Posted by Portions Master on 27th Sep 2022
What Is Gastric Bypass Surgery
Are you considering gastric bypass or another weight-loss surgery? If so, you're not alone. According to the American Society for Metabolic and Bariatric Surgery, over 250,000 Americans undergo weight-loss surgery each year.
Bariatric surgery is usually reserved for people who have unsuccessfully tried to lose weight through diet and exercise, and who are suffering from serious health problems as a result of their weight. Some common procedures include gastric bypass, gastric sleeve, and gastric banding. These surgeries work by either limiting how much food you can eat or reducing your body's ability to absorb nutrients. In some cases, they do both.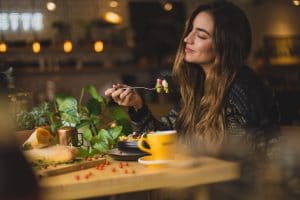 Benefits Of Portion Control After Surgery
In order to ensure the long-term success of bariatric surgery, it is essential to make permanent lifestyle changes. This includes portion control, regular exercise, and eating healthy foods. For example, a portion control plate can help you control your portions at mealtimes. The Portions Master control plate measures how much of those healthy foods are needed to meet your dietary needs after gastric bypass surgery. Making this kind of change will not only help you lose weight, but also maintain your new weight in the long term. It may be possible to lose half, or even more, of your excess weight within two years.
Helps Maintain Permanent Weight loss
May Be Possible to Lose Half or Even More Of Your Excess Weight
Why You Need Portion Control After Surgery
It's no secret that portion control is important when it comes to weight loss. After bariatric surgery, it is even more crucial to be mindful of the portion sizes you are consuming. This is because your metabolism decreases, and you need fewer calories as you lose weight. A portion control plate can help you to make sure you are not overeating and sabotaging your weight loss goals.
Many people are diligent with their diet and exercise in the first year after surgery. But as they start to tolerate a wider variety of foods, they may begin to eat more and exercise less. As a result, their weight loss may slow down or plateau. It is important to be aware of this possibility and to make sure you are still eating healthy portion sizes. If you find yourself regaining weight, look at your eating habits and see if you need to make some changes. With portion control, you can maintain your weight loss long-term.
Benefits Of Keeping the Weight Off
When portion sizes are controlled and healthy foods are eaten, bariatric surgery can result in rapid and substantial weight loss. This lowers the risk of heart disease, stroke, premature death and many forms of cancer. The surgery reverses the clock in some ways, with detrimental changes to the heart reversing themselves with rapid weight loss. So as weight climbs again after weight loss surgery, so do the risks of developing cardiovascular disease and cancer. Bariatric surgery is a tool, not magic wand. You must eat healthy foods, follow the bariatric protocol for nutrition and stay active, or the disease and its comorbidities will recur. The Portions Master control plate controls the portion sizes of your meals contributing to long term health outcomes and sustainable weight loss.